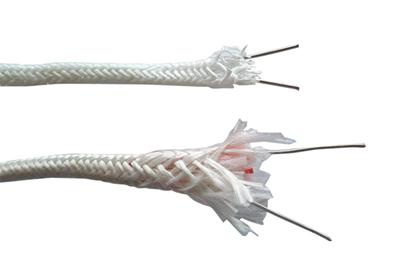 Conductor material
Insulation material: fiberglass, vitreous silica, quartz fiber
Application
The fiberglass insulated resistance wire is used in household appliance, lighting, electronic equipment, temperature sensor, aeronautical facility, military industry, metallurgical and chemical engineering, automation equipment, etc.
Features
Fiberglass insulated resistance wire applies to high temperature environment with corrosion resistance and waterproof, and the maximum working temperature is up to 1000℃.
Specifications
Conductor diameter: 0.05mm-3mm
Insulation thickness: >0.15mm
We can provide custom products following customers' needs.
Index
metal wire, resistance heating wire